Alyce and Marco met over a decade ago during band practice at a friend's house. Since then, a shared love of music, travel, and pampered pets has seen them through many exciting adventures.
They have been in many bands together over the years and recently decided to start a new project to play some of their favorite cover songs. Marco plays guitar while Alyce sings for this musical project.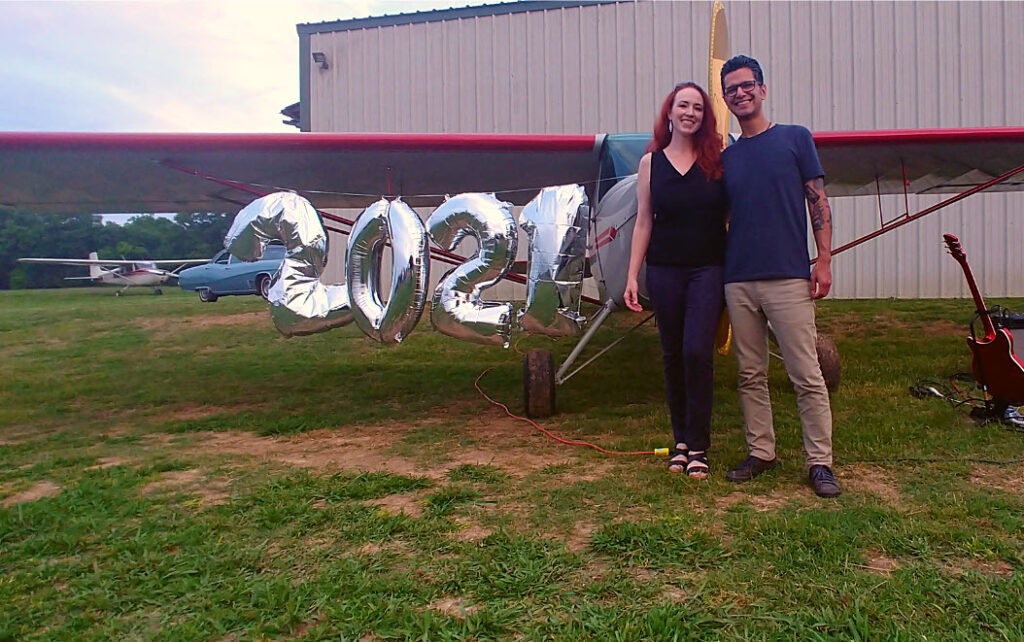 The first live show as "Alyce and Marco" was on August 8, 2020, and included the opportunity for the audience to request songs from the online song list.
Watch Alyce & Marco perform at Creekstone Winery during June and July 2022 in this short clip video:
Join Alyce and Marco at a live show or learn more about their additional musical projects: